It's all about confidence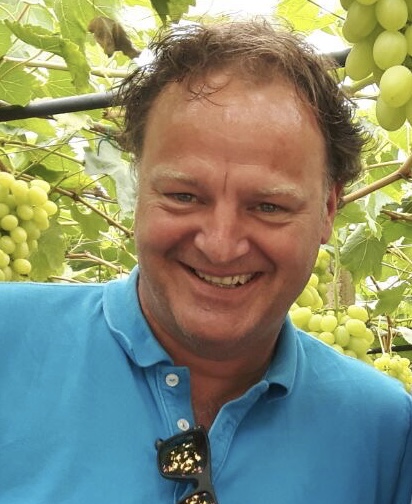 LuBa Fresh – Luciën de Wit
Ruim 32 jaar ben ik actief in de internationale groente- en fruitbranche. Mijn relaties zetten mijn kennis, reputatie en internationale netwerk in voor het verhandelen, importeren en exporteren van hun versproducten. Ik streef voortdurend naar het duurzaam onderhouden van mijn klantcontacten, zorgvuldigheid en doelmatigheid.
Ik ben steeds persoonlijk betrokken bij alle transacties, bied goede service en lever optimale kwaliteit. Dit heeft geresulteerd in een commercieel aantrekkelijk internationaal handelsveld. Mijn goede persoonlijke connecties met leveranciers en afnemers in Zuid- en Centraal Europa, maar ook in Noord- en Oost Europa garanderen een zeer hoge leveringsbetrouwbaarheid.
Een van mijn specialisaties is de handel in alle soorten druiven, jaarrond vanuit diverse productiegebieden. Ik beschik over een eigen productiegebied in Italië en kan alleen al hier vandaan ruim 6 maanden per jaar druiven leveren in diverse variëteiten. Ook heb ik specifieke kennis van de druivenmarkt in India, Namibië en Zuid Afrika, inclusief een netwerk van solide handelspartners.
Ook in andere fruitsoorten en groenten is mijn bedrijf LuBa Fresh een interessante businesspartner. Of zoals een van mijn trouwe leveranciers zegt:"It's all about confidence".
Neem contact op om vrijblijvend te bespreken wat ik voor u kan betekenen.
Met vriendelijke groeten,
Luciën de Wit
+31 (0)6 412 73 443
International trading service
Luba Fresh heeft handelslijnen in diverse landen over de hele wereld
Warehouse service
Luba Fresh werkt nauw samen met Hansen Logistiek op Fresh Park Venlo in Nederland
Consulting service
Interim & advies (management, operationeel en logistiek) in de internationale vershandel
| VERSPRODUCTEN | LAND VAN HERKOMST |
| --- | --- |
| Druiven | Italië, Griekenland, Egypte, Zuid Afrika, Chili, India, Namibië, Peru |
| Watermeloenen | Griekenland, Italië |
| Kiwi's | Griekenland, Italië |
| Sinaasappels | Italië, Griekenland, Egypt, Zuid Afrika |
| Groenten | Italië |
| Perzik/Nectarine | Griekenland, Italië |
Bovenstaand overzicht is slecht een greep uit de handelslijnen van LuBaFresh. Meer weten? Neem contact op voor de mogelijkheden.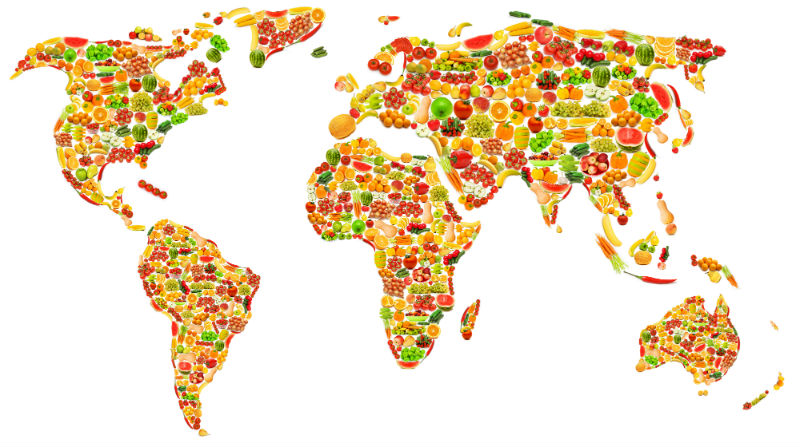 I work over 30 years with Lucien. He never, never let me down. And if there's a problem, he will fix it. Our trade is all about confidence. That's why I work with LucienNikos Pantazis / CEO Pantazis Fruits - GREECE
I work since 1985 with and for Lucien. He is one of my best friends. He'll visite me very frequently and I can reach him 24/7. I trust him completely. And he will always fight for the best trade-opportunitiesMario Perrone / CEO GSM International - ITALY
For me it's very important to have a trustworthy trader in Europe. For good business with the best quality in freshfood, I can relay on Lucien. He's my trader for fruits and vegetables from Egyp, year roud. I'm very happy to work with LucienMohamed Elabagy / CEO Nile Valley - EGYPT
Lucien is internationally seen a major player within the grape-imports. He knows many people in our field, businesswise and personally. He always responds quickly and acts effective. That are important reasons why I work over 25 years with himGiuseppe Auteri / CEO Guiseppe Auteri - SCICILY
Ik ben rechtstreeks te bereiken via:
telefoon: +31 (0)6 412 73 443
e-mail: l.dewit@lubafresh.com
Skype: Lucien_LuBa
of via het contactformulier.
Head Office
LuBa Fresh BV
Fresh Park Venlo
PO Box 3284
NL 5902 RG Venlo
The Netherlands
T   +31 (0)77 – 777 77 15
F   +31 (0)77 – 777 77 25
W www.LuBaFresh.com
Warehouse
LuBa Fresh BV
Fresh Park Venlo
Hansen Logistiek BV
Venrayseweg 132 C (Industrie nr. 3823)
A73 -> Afrit 12 Grubbenvorst
Volg Fresh Park Venlo; 3823,
www.hansenlogistiek.com
The Netherlands
Bankaccounts
LuBa Fresh BV
| | |
| --- | --- |
| VAT | NL856534237B01 |
| SWIFT | RABONL2U |
| IBAN | NL27 RABO 0311 1730 47 |
| CC | 66398312 |